About Us at Sell My House Fast Boise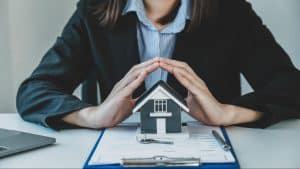 Sell My House Fast Boise is a professional home buying company dedicated to helping homeowners navigate the often stressful process of selling their homes. Based right here in Boise, Idaho, we pride ourselves on our local expertise, integrity, and commitment to providing fast, fair, and stress-free transactions. Whether you're looking to sell a house that's in perfect condition or one that requires extensive repairs, we're equipped and eager to help. Our team understands the unique challenges homeowners face, and we're passionate about providing solutions that respect your needs and circumstances.
Process Overview
The process at Sell My House Fast Boise is designed with simplicity and speed in mind. First, you contact us and provide some basic information about your property. Then, we assess the home's value and prepare a fair, no-obligation cash offer. If you decide to accept, we handle all the paperwork and closing details. Unlike traditional home sales, there are no agents, no fees, and no need for repairs or cleaning. The entire process typically takes just a few days, allowing you to move forward with your life quickly and easily.
About Boise
Boise, Idaho, is a vibrant city known for its friendly residents, stunning natural scenery, and high quality of life. With its blend of urban amenities and outdoor opportunities, from the bustling downtown district to the serene Boise River and expansive greenbelt, it's an excellent place to live and invest in property. Boise's rich history, diverse culture, and burgeoning arts scene offer something for everyone, while its strong economy and rapidly growing real estate market make it a desirable location for homeowners and investors alike.
Call Today
Don't wait another day to get the help you need in selling your home. Call Sell My House Fast Boise today and let our team provide you with a free, no-obligation cash offer. We're here to offer a quick, easy, and transparent way to sell your home, saving you time and removing the stress typically associated with the process. Contact us now and discover the easiest way to sell your house for cash in Boise.