Sell Your House Fast Nampa, Request a Cash Offer Today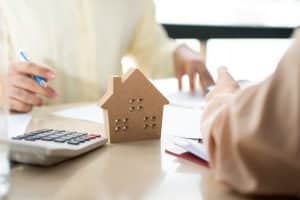 Welcome to Sell My House Fast Nampa! If you're looking to sell your house quickly and for cash in Nampa, you've come to the right place. We understand that life can present unexpected challenges, and selling a house may be a pressing need. Our family-owned company, operated by Robert Shaw, is dedicated to helping you find the best solution for your situation. Whether you're facing foreclosure, need to move urgently, or have a property that requires major repairs, we're here to assist you with compassion and honesty. With us, the process is simple and stress-free, offering you cash for your home in just a few easy steps.
Sell Your House for Cash
Sell My House Fast buys houses for cash and quickly in Nampa. If you need to sell your property urgently, we are here to provide a fair cash offer, allowing you to close the deal in as little as a few days. We understand that traditional real estate transactions can be time-consuming and uncertain, but with us, you can experience a streamlined process. You won't have to worry about repairs, staging, or waiting for potential buyers. We value transparency, integrity, and your needs, and we will never pressure you to sell. Let us help you find the best solution for selling your house for cash in Nampa.
Sell Your House That is Damaged or Needs a Major Repair
Sell My House Fast buys houses in any condition in Nampa. Whether your house requires extensive repairs or is damaged, we are still interested in purchasing it. You don't need to invest time and money in fixing up the property; we'll handle that after the sale. Selling a house as-is has never been easier. Our team will perform a walkthrough to assess the property, and we'll present you with a fair cash offer based on its current condition. If you choose to accept the offer, you can sell your house quickly and move on to the next chapter of your life.
4 Easy Steps to Get Cash for Your Home in Nampa
At Sell My House Fast Nampa, we've simplified the process of selling your home into four simple steps:
Contact Us About the House You Need to Sell: Fill out our contact form, providing necessary information about your property. We'll get back to you within 24 hours.
Schedule a Walkthrough: We'll arrange a convenient time for a walkthrough to assess your property's condition and gather detailed information.
Receive a Cash Offer for Your Home: After the walkthrough, we'll present you with a cash offer. Take your time to consider it; we'll never pressure you.
Sell Immediately or Whenever You're Ready: If you accept our offer, we can close the deal in a matter of days or adjust the timeline to suit your needs. We are here to accommodate your preferences.
Housing Trend in Nampa
Nampa, ID, has been experiencing notable changes in its real estate market, as evident from the data collected through June 30, 2023. The typical home values in the area stand at approximately $390,832, with a 1-year value change of -7.6%. This indicates a slight decline in home values over the past year, which could be influenced by various market factors.
Looking at the 1-year market forecast, it shows that Nampa's real estate market remains relatively stable, with a median sale to list ratio of 0.999 as of May 31, 2023. Interestingly, around 27.2% of sales in the same period were made above the list price, while 44.5% of sales were below the list price. This suggests that the market is still competitive, and some properties are commanding higher prices due to demand.
The median days to pending, which is 8 days as of June 30, 2023, reveals that homes are selling relatively quickly in Nampa. This indicates a high level of buyer interest and a dynamic real estate environment in the area.
About The City
Nampa, ID, is a beautiful city located in the southwestern part of the state. With its picturesque landscapes, friendly neighborhoods, and a strong sense of community, Nampa offers an excellent quality of life for its residents. The city boasts a mix of cultural attractions, outdoor recreational opportunities, and a rich history, making it a delightful place to call home.
If you're ready to sell your house quickly and for cash in Nampa, contact Sell My House Fast today. Let us guide you through the process with compassion and understanding, providing you with the best solution for your unique situation. Fill out the contact form or give us a call at 208-295-9919 to request a cash offer for your home.