Sell Your House Fast in Kuna, ID – Request a Cash Offer Today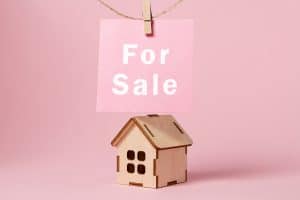 Are you looking to sell your house quickly in Kuna, ID? Look no further! At Sell My House Fast, we understand the urgency and importance of selling your home promptly. Whether you're facing foreclosure, need to relocate, or want to sell your property for any reason, we are here to help. Request a cash offer from us today and experience a hassle-free and efficient home selling process.
Sell Your House for Cash
At Sell My House Fast, we are dedicated to providing fast and convenient solutions to sell your house for cash in Kuna, ID. Regardless of the reason you need to sell, we are interested in buying your home. Our process is simple, and we can offer a fair cash price for your property. Say goodbye to time-consuming traditional real estate transactions and hello to a quick and stress-free sale.
Sell Your House That is Damaged or Needs a Major Repair
Do you have a house in Kuna, ID that requires significant repairs? Don't worry; we buy houses in any condition. At Sell My House Fast, we understand that dealing with a damaged property can be overwhelming. Instead of investing time and money in repairs, let us make you a cash offer for your house as-is. Selling your home has never been this easy, even with extensive repairs needed.
4 Easy Steps to Get Cash for Your Home in Kuna, ID
Selling your house in Kuna, ID with us is a breeze! Follow these four simple steps to get cash for your home quickly:
Fill out a contact form: Provide us with some basic information about your property.
Schedule a walkthrough: We'll set up a convenient time to assess your house's condition.
Receive a cash offer: We'll make you a fair cash offer based on the property's evaluation.
Sell immediately or whenever you're ready: Choose a closing date that works best for you. We adapt to your schedule.
Housing Trend in Kuna, ID
As depicted in the 2023 Real Estate Report, Kuna, ID, is experiencing a significant upswing in its real estate market, mirroring the overall growth trend seen in the Treasure Valley region. Historically considered more affordable, Kuna has recently seen an increase in home values due to the limited supply of available homes and a surge in demand. Located south of Boise and Meridian, Kuna's appeal lies in its country living atmosphere within a thriving small community.
Over the past few years, Kuna has undergone a transformation from an agricultural-centric town to a burgeoning city with major retail stores and new subdivisions emerging. This has not only attracted homebuyers seeking more affordable options but also brought about a rise in appreciation for the area. The real estate market in Kuna has become more year-round, driven in part by people relocating from California and larger cities in the Northwest.
Home values in Kuna follow seasonal and cyclical patterns, with the hottest buying season occurring in Spring and Summer. However, the disruption caused by the COVID-19 pandemic and the influx of people moving into the area has altered typical trends. The market has seen increased activity, especially for new homes in various subdivisions. Retail development in the region serves as evidence of Kuna's growing popularity as a desirable destination for both homebuyers and businesses.
About Kuna, ID
Kuna, ID, is a vibrant city with a rich history and a strong sense of community. Located in Ada County, Kuna offers a variety of outdoor activities, cultural events, and excellent schools. Its friendly neighborhoods and welcoming atmosphere make it an ideal place to call home.
Take the first step toward selling your house fast in Kuna, ID. Request a cash offer from Sell My House Fast today and experience a stress-free and quick home selling process. Contact us at 208-295-9919 or fill out our contact form now!