Home Sale FAQ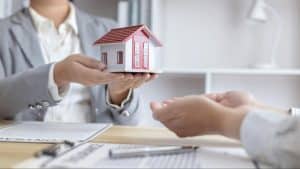 Welcome to our Frequently Asked Questions section. At Sell My House Fast Boise, we believe in full transparency and in helping homeowners understand the ins and outs of our home buying process. We've compiled a list of common queries to help you make informed decisions. If you can't find the answer you're looking for, don't hesitate to reach out to us. We're always here to help!
When do I have to move out of my house?
The timeline for moving out is flexible and entirely up to you. We can adjust the closing date to fit your schedule, whether you need to move out immediately or require a few weeks. Our primary goal is to make the process as convenient for you as possible.
Can I sell if I live out of state?
Absolutely! We work with homeowners in Boise and all over the country. No matter where you're currently located, we can handle the sale of your Boise property efficiently and professionally.
Can I sell if my house needs major repairs?
Yes, you can. Sell My House Fast Boise "as is", in any condition. Whether your home is in perfect shape or needs significant repairs, we're interested. You don't have to worry about fixing anything before the sale.
Can I sell if my house is in foreclosure?
Yes, indeed. If your home is in foreclosure, selling it quickly for cash can be a suitable solution. We are equipped to expedite transactions to potentially help you avoid foreclosure proceedings.
How long does the sale process take?
Our process is designed to be as swift as possible. Once we have all the necessary information about your property, we can typically make a cash offer within 24 hours. After you accept the offer, closing can occur in as little as a week. However, we can adjust this timeline to suit your individual needs.
Give Us A Call to Find Out More
If you have any more questions or if you're ready to begin the process, don't hesitate to give us a call. We're here to provide you with all the information you need and make your home selling journey as straightforward and stress-free as possible. We look forward to helping you with your unique real estate needs.