The Benefits of Selling Your Boise Home Quickly: Beyond Just the Money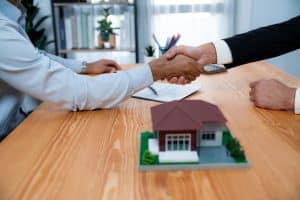 The city of Boise, with its vibrant growth and thriving communities, has seen a remarkable surge in the real estate market. While many homeowners are enticed by the potential for a significant profit, the advantages of selling one's home quickly in this bustling market extend beyond just the financial gains. Let's explore the myriad benefits of a rapid home sale in Boise.
1. Stress Reduction: The traditional process of selling a home can be long-winded and nerve-wracking. From hosting endless open houses to constantly worrying about the state of the market, the prolonged nature of a conventional sale can be mentally taxing. Selling your home swiftly means:
Fewer months of maintaining your home in 'show-ready' condition.
Reduced anxiety over market fluctuations which can affect property value.
Eliminating the uncertainties of when and how much your house will sell for.
2. Cost Savings: The longer a home stays on the market, the more it can end up costing the seller. Quick sales can result in:
Savings on property taxes, utility bills, and other homeowner expenses that accumulate over time.
Fewer mortgage payments.
Reduced maintenance and repair costs, especially if the home requires constant upkeep or is older.
3. Flexibility in Relocation: A rapid sale often gives homeowners greater control over their relocation timeline. This is particularly beneficial if:
You're starting a new job elsewhere and need to move by a specific date.
You're coordinating the sale of your current home with the purchase of a new one.
You wish to travel or take time off between moving out and settling into a new place.
4. Avoiding Market Downturns: Real estate markets, although currently booming in Boise, are inherently cyclical. Prices can plateau or even decrease. By selling quickly:
You capitalize on the current high demand, securing a good price for your property.
You avoid potential future market instabilities or downturns.
5. Simplified Negotiations: A motivated buyer in a fast-paced market is often less likely to present challenging contingencies or demands. Quick sales can lead to:
More straightforward terms and conditions.
Fewer requests for concessions or home repairs.
Faster closure periods, meaning you get your money sooner.
6. Emotional Relief: The emotional toll of selling a family home, especially one lived in for years, can be profound. Quick sales can offer:
A swift end to the emotional roller-coaster associated with parting from a beloved home.
Reduced strain of repeatedly reliving the sale process with each new prospective buyer.
The chance to move forward and begin new chapters in life without prolonged waiting periods.
7. Enhanced Security: A quick sale reduces the number of strangers touring your home, leading to:
Lower risks of potential theft or property damage.
Less personal disruption, with fewer people walking through your living spaces.
Reduced concerns about leaving your property vacant if you've already relocated.
8. Freedom to Access Equity: The equity locked in your home can be quickly accessed through a fast sale, allowing:
The option to reinvest in a new property.
Opportunities to diversify investments.
Financial freedom to pay off debts or tackle other significant expenses.
While the Boise real estate market's monetary allure is undeniable, it's essential to appreciate the holistic benefits of a fast home sale. Whether it's the emotional relief, cost savings, or the sheer convenience, selling your Boise home quickly has multifaceted advantages that can significantly enhance the overall experience.
Ready to Reap the Benefits of a Quick Sale?
At Sell My House Fast Boise, we specialize in making swift sales happen. Unlock the numerous advantages by giving us a call at 208-295-9919.