Home Buyers Eagle, ID, Request a Cash Offer Today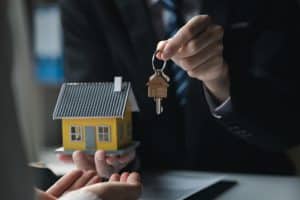 Welcome to Sell My House Fast, your trusted home buyers in Eagle, ID. If you're looking to sell your home quickly and hassle-free, you've come to the right place. We are cash home buyers dedicated to providing fair and competitive offers for your property. No matter the condition of your house, we are here to help you through a smooth and transparent selling process. Take the first step towards selling your home by requesting a cash offer today. Our team is ready to assist you in making a quick and stress-free sale.
Cash Home Buyers in Eagle, ID
At Sell My House Fast, we are cash home buyers operating in Eagle, ID, and we're committed to providing efficient and seamless transactions. If you need to sell your house fast, we have the resources and experience to make it happen. Our process is straightforward – we buy houses for cash, allowing you to skip the traditional real estate process and the hassles that come with it. Selling your home doesn't have to be complicated. Contact us now, and we'll make you a fair cash offer, helping you move on to the next chapter of your life without delays.
Home Buyers Who Buy Houses in Any Condition
Regardless of the condition of your home in Eagle, ID, Sell My House Fast is prepared to purchase it. We buy houses in any condition, saving you time and money on repairs and renovations. Don't let a damaged or neglected property hold you back. Our team understands the challenges homeowners face, and we are here to offer a solution. Sell your house to us as-is, and we'll take care of the rest. With a hassle-free selling process and a fair cash offer, you can sell your house quickly without the stress of dealing with repairs or showings.
4 Easy Steps to Get Cash for Your Home in Eagle, ID
Selling your home to Sell My House Fast is a straightforward process:
Fill out our contact form to provide essential details about your property.
Schedule a walkthrough for us to assess your home's condition and features.
Receive a no-obligation cash offer within 24 hours.
Sell your house immediately or choose a convenient closing date that suits your schedule.
Housing Trend in Eagle, ID
Eagle, ID, has emerged as one of the more expensive and sought-after areas to buy property, attracting the affluent crowd with its fantastic custom homes and luxury subdivisions. Over the last two decades, this small town by the Boise River has transformed into an upscale city nestled between the Boise River and the Boise Foothills.
The real estate market in Eagle is closely monitored by real estate agents, who pay attention to three leading indicators of a changing market: price changes, inventory, and average days on the market. With supply consistently outpaced by demand, home prices in Eagle have been on a steady rise.
The home values in Eagle are usually strongest during the hot home buying season in Spring and early Summer. However, the market dynamics have been disrupted by factors like the COVID-19 pandemic and an increasing number of people leaving California and large cities in the northwest, making the market more year-round.
About The City
Eagle, ID, is a charming city nestled in the Treasure Valley, known for its picturesque landscapes and friendly community. With a perfect blend of small-town charm and modern amenities, Eagle offers a high quality of life to its residents. The city boasts excellent schools, vibrant neighborhoods, and abundant outdoor recreational opportunities, making it an ideal place for families and individuals alike.
Ready to sell your house to reliable home buyers in Eagle, ID? Contact Sell My House Fast at 208-295-9919 for a fair cash offer and a seamless selling experience.