Home Buyers Meridian, ID – Request a Cash Offer Today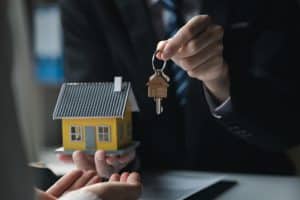 Are you looking to sell your house in Meridian, ID? Look no further! At Home Buyers, we specialize in making cash offers for homes, providing a quick and hassle-free selling process. Whether you need to sell your house fast, avoid foreclosure, or want a straightforward transaction, our team is here to assist you. Request a cash offer today and experience a stress-free way of selling your home.
Cash Home Buyers in Meridian, ID
At Home Buyers, we understand that selling a house can be challenging, but we're here to make it easy for you. We are cash home buyers in Meridian, ID, prepared to make you a fair cash offer for your property. Whether your house needs repairs or you're facing a time-sensitive situation, we can help. Say goodbye to lengthy negotiations and complicated paperwork – we streamline the process, allowing you to sell your house quickly and move forward with peace of mind.
Home Buyers Who Buy Houses in Any Condition
Worried about the condition of your home? Don't be! Home Buyers buy houses in any condition in Meridian, ID. You don't have to spend time or money on repairs and renovations; we'll take care of it. Whether your house has water damage, outdated features, or needs extensive repairs, we are interested in making you a cash offer. Sell your house as-is and let us handle the rest.
4 Easy Steps to Get Cash for Your Home in Meridian, ID
Selling your home in Meridian, ID, is simple and straightforward with Home Buyers. Follow these four easy steps:
Contact us to request a cash offer.
Schedule a walkthrough for our team to assess your property.
Receive a fair cash offer with no obligations to accept.
Choose your closing date, and we'll handle the paperwork. Sell your house on your terms.
Housing Trend in Meridian, ID
According to the latest real estate market report from Walletinvestor.com, the housing market in Meridian, ID, is showing promising trends for both buyers and sellers. As of August 1, 2023, the median price of an average home in Meridian City is $340,688, with a projected increase to $353,466 within the next year. This suggests a short-term profit potential of +3.75%, making it an acceptable investment for those looking for short-term gains.
For those considering a long-term investment, the forecast indicates an even more favorable outlook. By August 31, 2028, the predicted price of an average home in Meridian City is expected to reach $397,501, representing a significant increase of 16.68% over a 5-year investment period. Additionally, the 10-year outlook suggests an impressive sales price increase of 29.601% by 2033, with the predicted home sales price reaching $441,535.
The real estate market in Meridian City has shown steady growth over the past years, with median home values experiencing an increase of 2.807% between June 2022 and June 2023. The city's average annual profit of property investment has been positive, with fluctuations over the years but overall demonstrating favorable returns.
About Meridian, ID
Meridian, ID, is a thriving city in the Boise metropolitan area, known for its friendly community and numerous recreational activities. With a diverse range of housing options and a strong real estate market, Meridian offers a welcoming environment for homeowners and investors alike.
Ready to sell your house for cash in Meridian, ID? Contact us today at 208-295-9919 or fill out our form to receive a no-obligation cash offer. Experience a hassle-free and efficient home selling process with Home Buyers.