Home Buyers New Meadows, Request a Cash Offer Today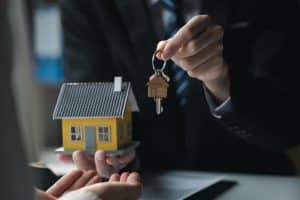 Are you looking to sell your home quickly in New Meadows? Look no further! Sell My House Fast is here to help. We are a reputable, family-owned company with a passion for assisting homeowners in challenging situations. Request a cash offer from us today, and let us provide you with options that suit your needs. We operate with honesty, integrity, and transparency, ensuring a stress-free selling experience.
Cash Home Buyers in New Meadows
Sell My House Fast buys houses for cash and in record time in New Meadows. If you need to sell your property urgently, we're the right choice. Whether your home is in pristine condition or needs repairs, we'll make a fair cash offer. Our process is simple, hassle-free, and tailored to meet your requirements, ensuring a smooth transaction and putting cash in your hands promptly.
Home Buyers Who Buy Houses in Any Condition
At Sell My House Fast, we purchase houses in any condition throughout New Meadows. Whether your property is outdated, damaged, or in need of significant repairs, we're interested. Our team understands the difficulties you may be facing, and we're here to help you out of your challenging situation. Get in touch today to receive a no-obligation cash offer for your home.
4 Easy Steps to Get Cash for Your Home in New Meadows
Selling your home in New Meadows has never been easier with Sell My House Fast. Follow these four simple steps: 1) Fill out our contact form; 2) Schedule a convenient walkthrough; 3) Receive a fair cash offer; and 4) Sell immediately or on your timeline. We value your needs and aim to provide a stress-free process that lets you sell your house fast without any pressure.
Housing Trend in New Meadows
New Meadows, Idaho, located along the scenic Payette River Byway, has been experiencing a vibrant housing market with a total of 15 homes listed as of August 1, 2023. The average days on the market (DOM) for these properties is 88, indicating a reasonably active real estate market. The median list price stands at $749,500, with an average price per square foot of $644.99.
The popularity of New Meadows as a travel destination and its central location have contributed to its thriving real estate market. Its proximity to State Highway 55 and US Highway 95 makes it easily accessible to residents and visitors alike. The area's year-round recreational activities attract buyers seeking a mix of outdoor adventure and small-town charm.
New Meadows, affectionately known as the heartland of Idaho, offers a close-knit community atmosphere and hosts various local events, including Meadows Valley Days, the Adams County Fair, and the Leroy Matthews Memorial Softball Tournament. Residents and visitors alike enjoy activities like swimming at Zims Hot Springs, golfing at Meadow Creek Golf Resort, river rafting, kayaking, fishing, boating, jet skiing, camping, hiking, skiing, and indulging in the area's natural hot springs.
About The New Meadows
New Meadows is a charming city located in Idaho. With its picturesque landscapes and friendly community, it offers a peaceful and enjoyable living experience. Whether you're a long-time resident or new to the area, we understand the uniqueness of the New Meadows housing market and are here to assist you in your home-selling journey.
Ready to sell your home fast in New Meadows? Request a cash offer today from Sell My House Fast. Our compassionate team is here to support you through the process and provide the best solution for your situation, even if that means selling elsewhere. Don't wait—contact us now and experience a stress-free home-selling experience!