Sell Your House Fast Boise, ID, Request a Cash Offer Today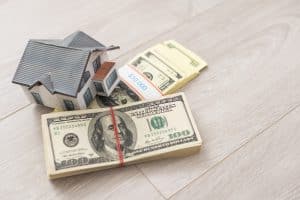 Welcome to Sell My House Fast Boise, ID! If you're looking to sell your home quickly and hassle-free in Boise, Idaho, you've come to the right place. We are Sell Your House Fast, a local, family-owned business with a passion for helping real people out of difficult situations. Whether you need to avoid foreclosure or simply want a fast and fair cash offer for your house, we've got you covered. Our process is simple, transparent, and based on Christian values, ensuring you feel supported throughout the journey. So, let's get started – fill out our contact form today and take the first step towards selling your house fast in Boise!
Sell Your House for Cash
Sell My House Fast buys houses for cash in Boise, ID. If you need to sell your home quickly without the hassle of listing, showing, and waiting for a buyer, we're here to make it happen. No matter the reason for selling, we'll provide a fair cash offer based on your property's condition and market value. With our straightforward and compassionate approach, you can trust us to handle the process efficiently, so you can move forward with peace of mind. Get in touch with us today to request a cash offer for your house in Boise!
Sell Your House That is Damaged or Needs a Major Repair
At Sell Your House Fast, we buy houses in any condition in Boise, ID. If your home requires significant repairs or is damaged, there's no need to worry about costly renovations. We understand that selling a distressed property can be challenging, but we're here to help. By selling your house to us, you can avoid the time-consuming repairs and expenses, and receive a fair cash offer as-is. Don't let the condition of your house hold you back – contact us today, and we'll take care of the rest!
4 Easy Steps to Get Cash for Your Home in Boise, ID
Step 1: Contact Us About the House You Need to Sell – Fill out our contact form with basic information about your property, and we'll get back to you promptly.
Step 2: Schedule a Walkthrough – We'll work with you to arrange a convenient time to visit your house for a thorough assessment.
Step 3: Receive a Cash Offer for Your Home – After the walkthrough, we'll present you with a fair cash offer, giving you time to make a decision without pressure.
Step 4: Sell Immediately or Whenever You're Ready – Once you accept the offer, we can close the deal in a matter of days or adjust the timeline to suit your needs. It's that simple!
Housing Trend in Boise, ID
The housing market in Boise, ID, remains competitive, with homes receiving an average of three offers and selling quickly in around eight days. However, recent data indicates a slight cooling in the market compared to the previous year. In June 2023, the median sale price of a home in Boise was $509,000, reflecting a 4.7% decrease from the previous year. This decline in home prices may offer potential buyers an opportunity to enter the market at a more favorable price point.
Furthermore, the median sale price per square foot in Boise also saw a decrease of 8.6% compared to the previous year, settling at $297. This reduction in price per square foot may make homeownership more attainable for those looking to purchase in the area.
Despite the slight decline in home prices, the Boise housing market continues to exhibit strong demand, as evidenced by the fact that homes are still selling quickly, with an average time on the market of eight days, down from nine days last year. Additionally, there were 329 homes sold in June 2023, indicating a modest increase from the 302 homes sold in the same period the previous year.
About The Boise, ID
Boise, ID, the vibrant capital city of Idaho, offers a delightful mix of outdoor adventures, cultural attractions, and a strong sense of community. With its stunning scenery, including the Boise River Greenbelt and the foothills of the Rocky Mountains, residents enjoy a variety of recreational opportunities. The city's thriving downtown area boasts diverse dining options, shopping centers, and lively entertainment venues. Known for its friendly residents, Boise provides an excellent quality of life and a welcoming atmosphere to all who call it home.
Ready to sell your house fast for cash in Boise, ID? Contact Sell Your House Fast today by filling out our contact form or calling us at 208-295-9919. Get a fair cash offer and find the best solution for your housing needs!