We Buy Houses Nampa, ID – Request a Cash Offer Today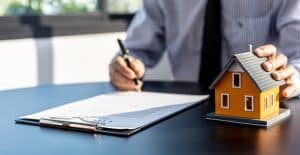 At Sell My House Fast, we understand that selling a house can be stressful and time-consuming. That's why we offer a hassle-free solution to homeowners in Nampa, ID. Whether you're facing foreclosure, need to relocate quickly, or want to sell an ugly or damaged property, we are here to help. Our mission is to provide compassionate, transparent, and efficient services to homeowners in need. Request a cash offer today and let us assist you in finding the best solution for your situation.
We Buy Houses for Cash
Sell My House Fast buys houses for cash in Nampa, ID, providing homeowners with a swift and convenient selling process. If you need to sell your house quickly to meet financial needs or personal circumstances, we are ready to make a fair cash offer. No need to worry about repairs or renovations – we buy houses in their current condition, saving you time and money. Our dedicated team will guide you through the process, ensuring a stress-free experience from start to finish.
We Buy Houses in Any Condition, Even If the House Is Ugly or Damaged and Needs Major Repair
At Sell My House Fast, we believe every house has value, regardless of its condition. If your Nampa property requires significant repairs or is considered ugly, don't fret – we're interested in buying it. Avoid the hassle of dealing with costly renovations or time-consuming selling processes. We'll take care of all the work and offer you a fair cash price, so you can move forward with ease.
4 Easy Steps to Get Cash for Your Home in Nampa
Our four-step process makes selling your Nampa house a breeze:
Fill out a contact form to let us know about your property.
Schedule a walkthrough for our team to assess your home's condition.
Receive a cash offer and take your time to consider it – no pressure.
Sell your home immediately or whenever you're ready, and we'll accommodate your timeline.
Housing Trend in Nampa
The housing market in Nampa, ID, has experienced some notable shifts in recent times. According to recent data, the market appears to be somewhat competitive, with homes receiving an average of one offer. However, the median sale price of a home in Nampa has shown a decline, dropping by 9.73% compared to the previous year. Last month, the median sale price stood at $399K.
One significant indicator of the market's competitiveness is the time it takes for homes to sell. On average, homes in Nampa are now selling after approximately 22 days on the market, which represents a noticeable increase compared to the 12-day average from the previous year.
Additionally, the median sale price per square foot in Nampa has also witnessed a decline of 13.2% when compared to last year's figures, reaching $237.
Throughout June 2023, the housing market in Nampa saw 173 homes sold, which reflects a decrease from the 205 homes sold during the same period last year. This drop in sales volume could be attributed to various factors influencing buyer behavior and overall market dynamics.
About Nampa, ID
Nampa, ID, is a vibrant city known for its friendly community, diverse attractions, and robust economic opportunities. Home to beautiful parks, excellent schools, and a thriving downtown area, Nampa offers an exceptional quality of life for residents and visitors alike.
Ready to sell your Nampa house for cash? Contact Sell My House Fast today at 208-295-9919 and request a no-obligation cash offer. Experience a stress-free and efficient home-selling process with our trusted team.